...and we think our little one will like their corner!
We are apartment dwellers. Thankfully, we have a two bedroom apartment, which gives us a little bit of breathing room. Even more thankfully, our second bedroom is massive. Up until this point, bedroom #2 has served as our guest room/my husband's office/my craft room. But now, we have added "nursery" into the mix.
Yes, I do realize there is a lot going on in this room. But it works. Or at least we claim it does. Want to see baby's corner a little closer?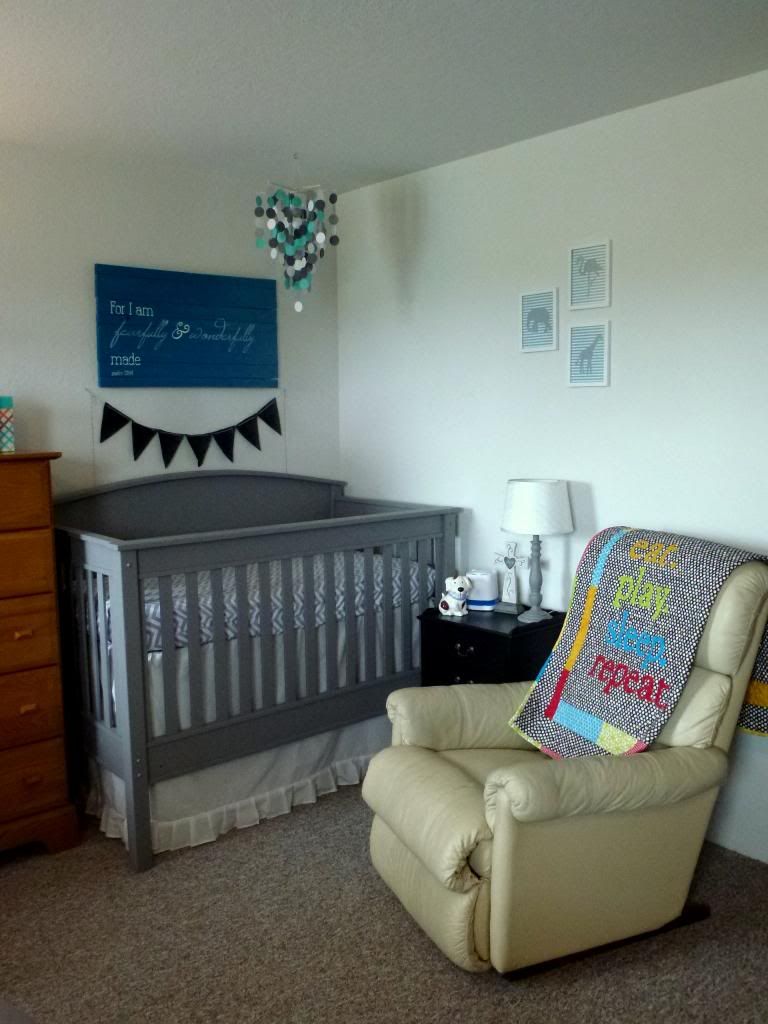 There are lots of handmade details in this little corner of a nursery. For starters, that crib was lovingly made by my aunt. Beautiful, no?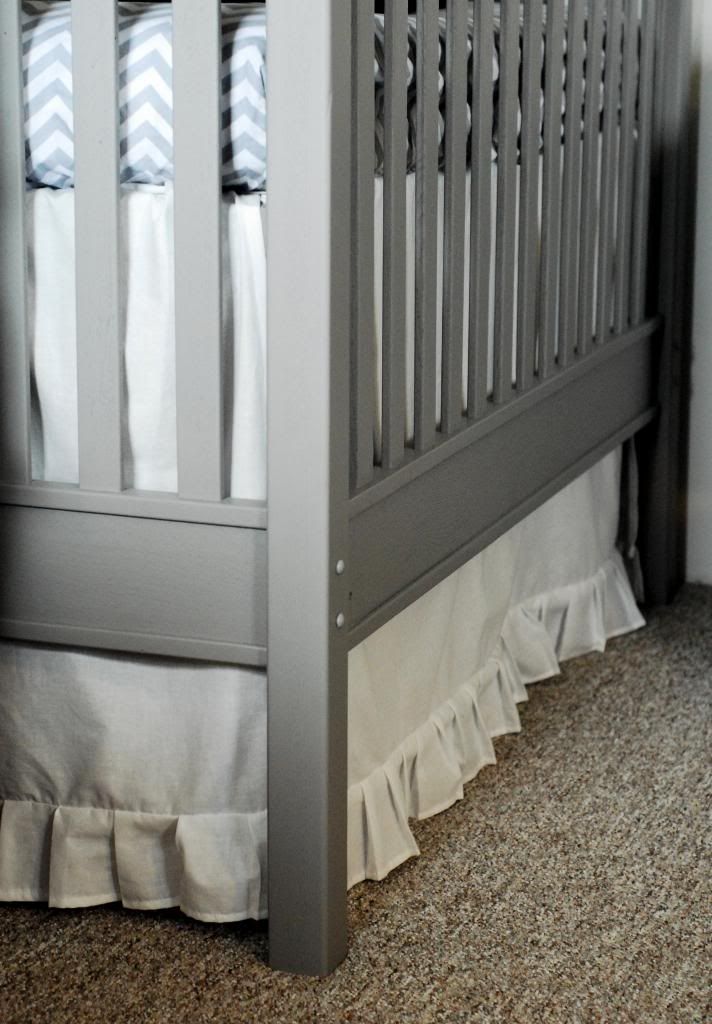 I sewed a little adjustable length crib skirt for the crib. We have storage tubs hiding under there.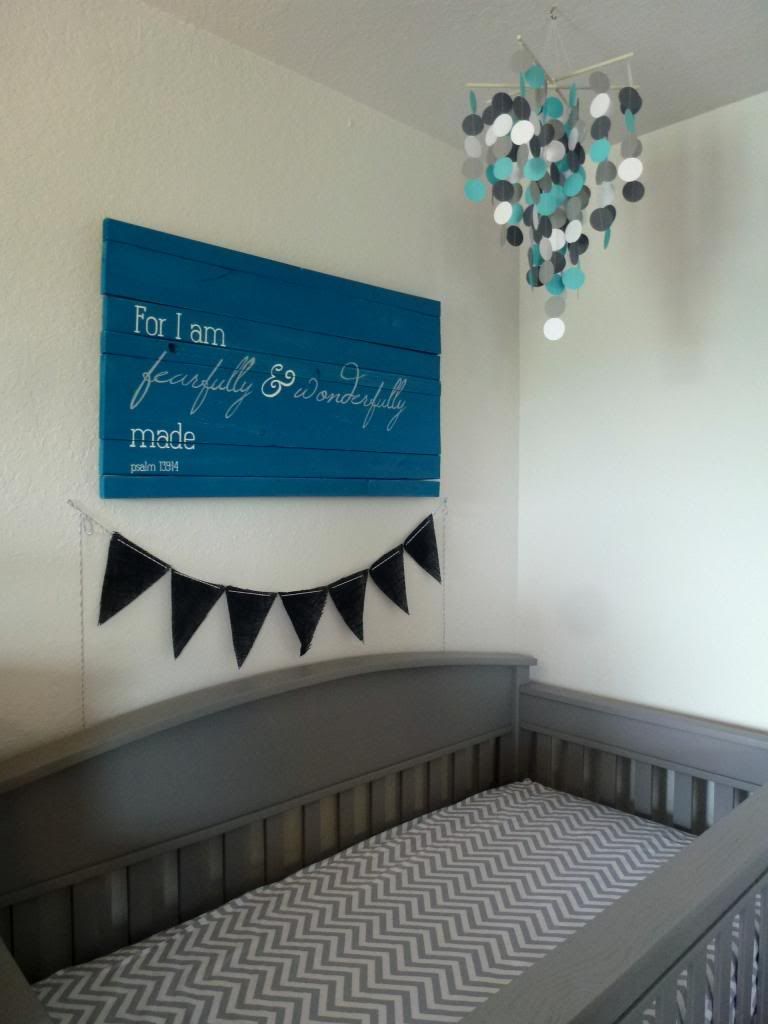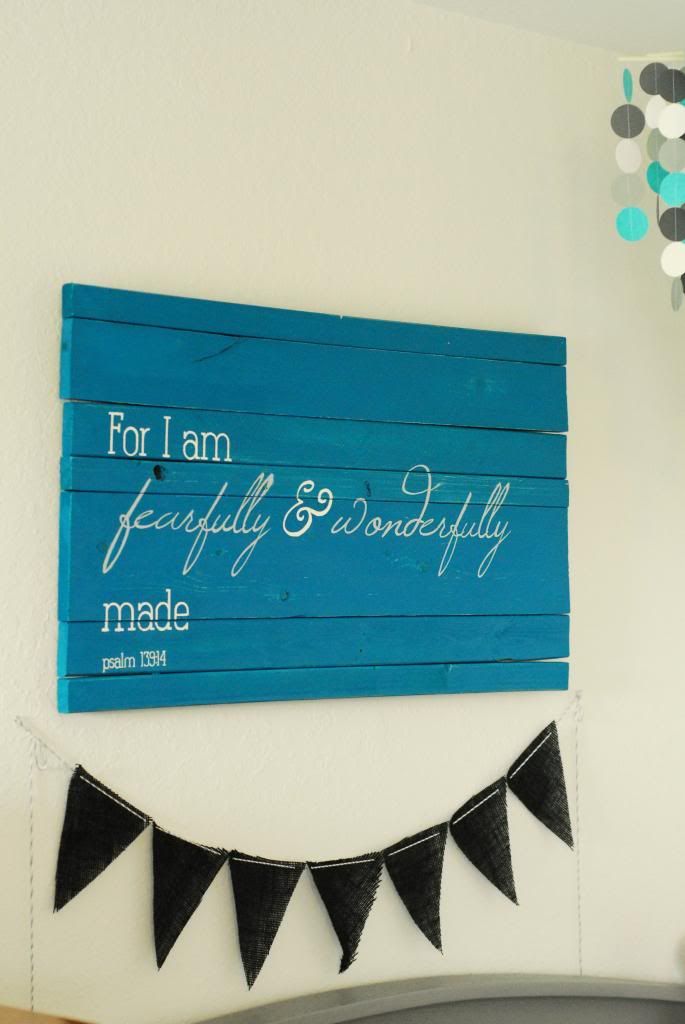 My husband built & painted the wooden sign teal, and I used my Silhouette Cameo to make a stencil for the wording, which I then painted on. The burlap banner will have our kiddo's name on it, once we know what that name is ;)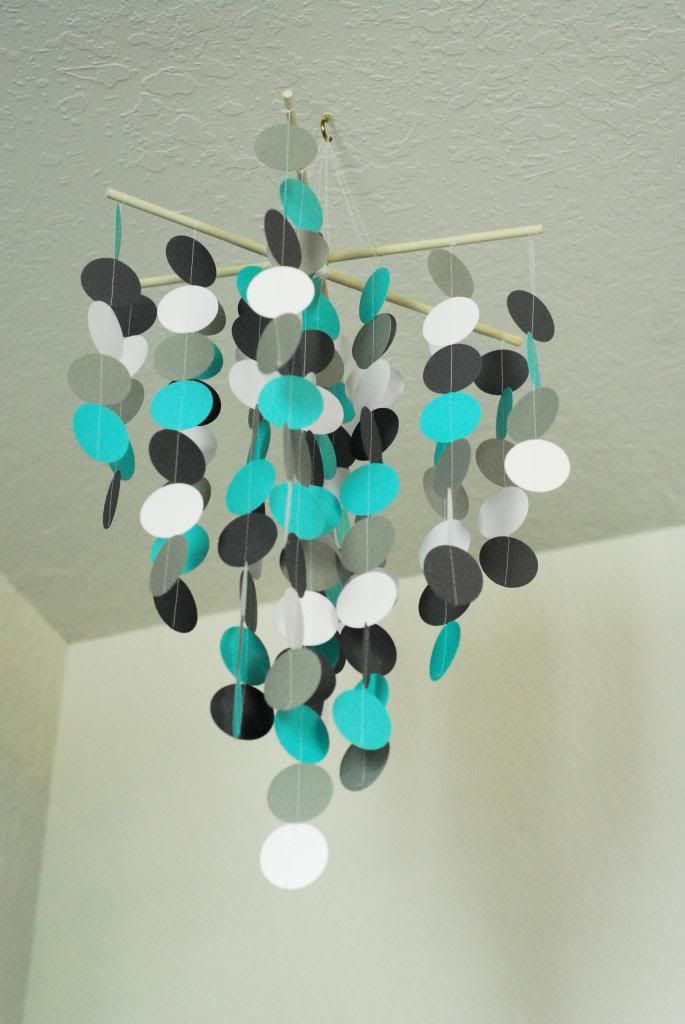 Baby's "chandelier" mobile. I had to enlist the husband's help to tie the strings of circles onto the dowels - I lacked both the patience and dexterity, and he used the opportunity to practice his surgical knots ;)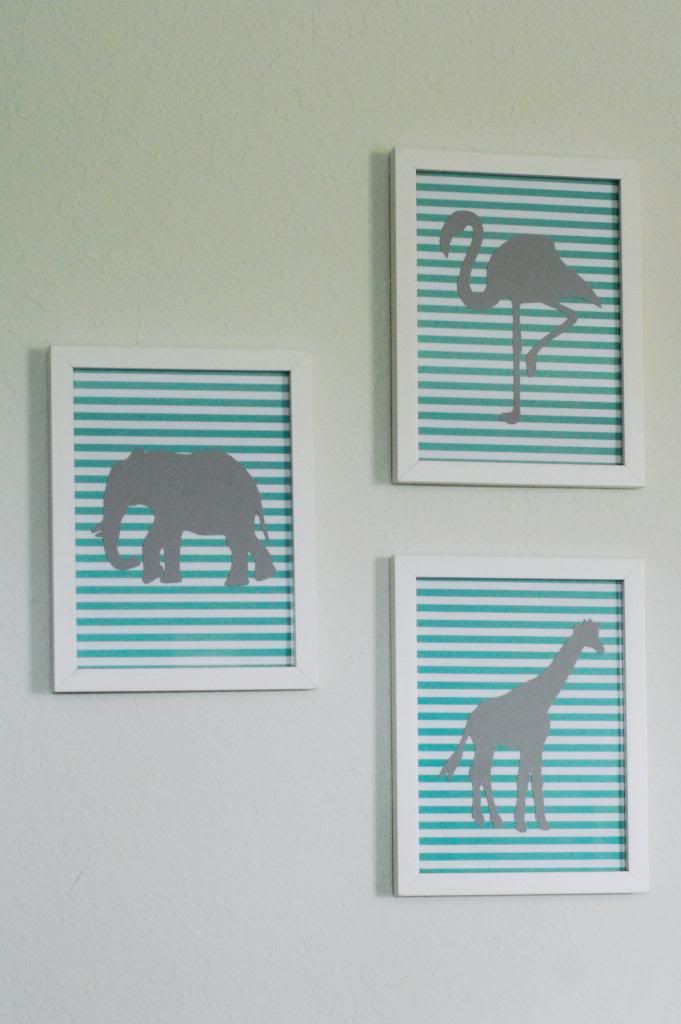 These cutie pie hand-cut animal silhouettes were a shower gift from dear friends. So adorable!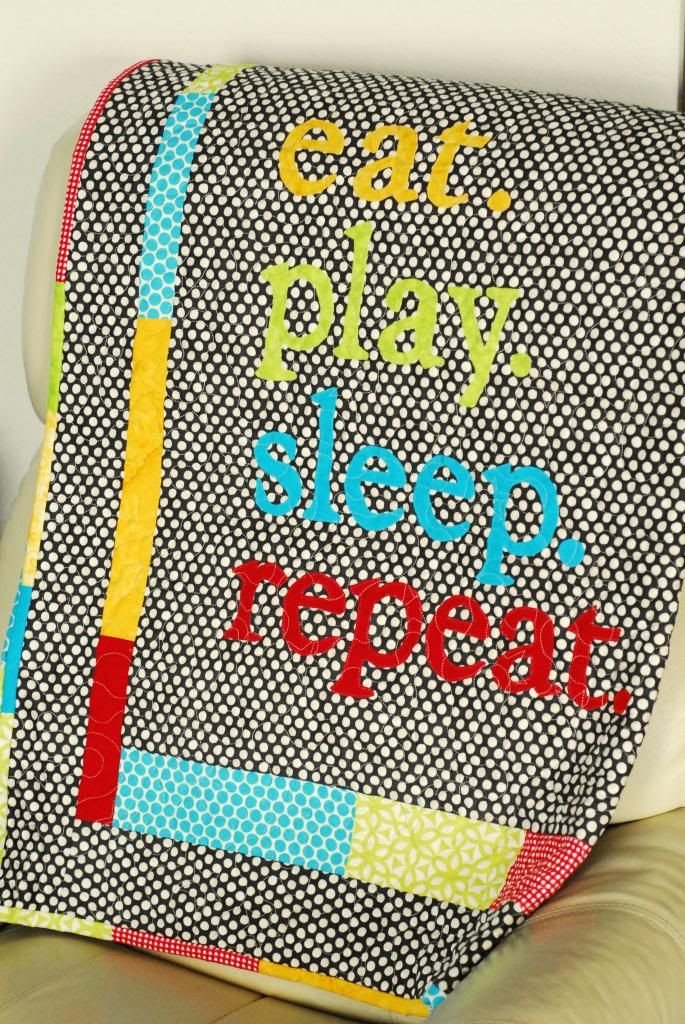 Finally, this quilt was made by another one of my aunts (I have rather talented aunts!). I want you to see a close up of the quilting: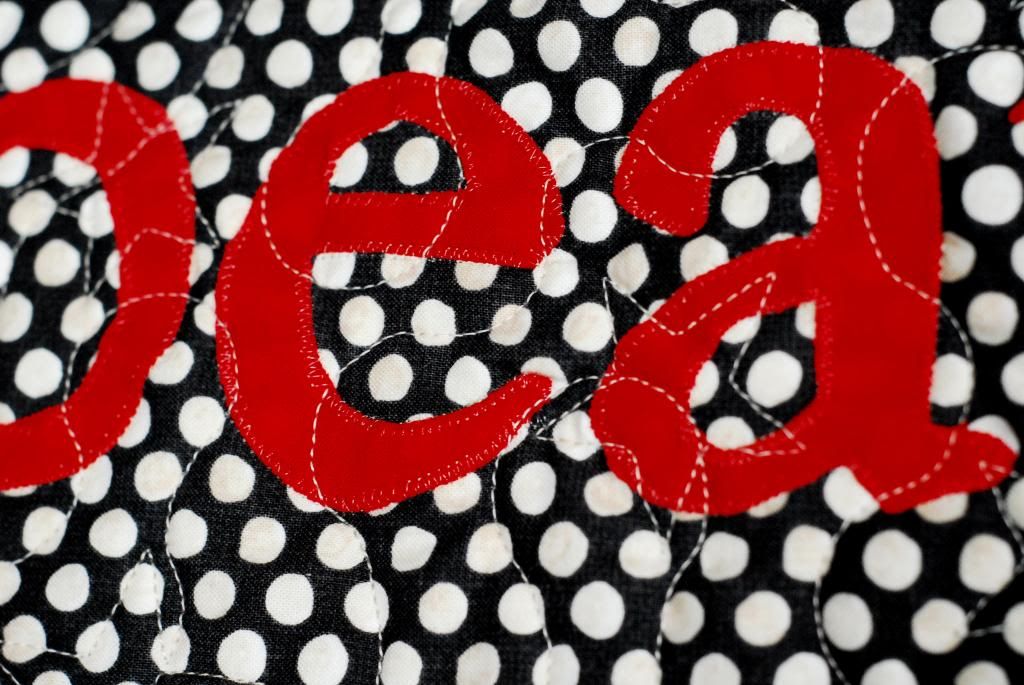 See the stars? So neat :)
All in all, it might not be much compared to some of the ornate nurseries we've all seen. But despite that fact, we are sure that a) our baby won't care, b) our budget is happy and c) we like it!
Also, in case you're keeping track, I am now two days overdue. I was hoping that my cleaning marathon, twice daily walks or copious amounts of hot sauce I've been consuming would get the ball rolling, but no such luck yet. Though I suppose if I got to hang out in a hot tub all day long, I might not be too keen on leaving either :)
I'll be sharing our little corner nursery with these fun parties this week...unless we actually go into labor at some point ;)